The idea behind "senses reconnected" is to examine how our senses experience the natural world around us as opposed to how our senses are manipulated and confused within the virtual realm. Since the introduction of computers and digital technologies, along with the fast pace these technologies are advancing, more and more of our daily lives are being played out on the computer and online. The introduction of mobile devices allows us to be connected to the virtual world anywhere we care to go. Keeping us connected almost 24/7.
The main differences between the natural exploration of our physical world and the way of sensory perception in the digital world supported by computers are quite distinct. Within the environment around us, what we see is what we get. Our way of interacting with the world in terms of sight, hearing, taste, smell and touch is fairly straightforward. However when examining how we interact with the digital world, our sensory perception is quite different. The room for manipulation is increased, what we see is not always what we get.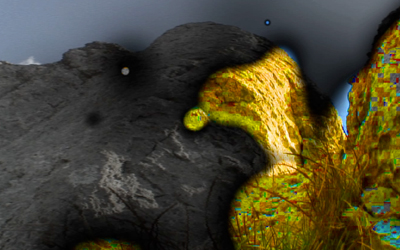 .
.
.
.
.
.
.
.
.
.
Taking this issue into account we have developed the installation in such a way as to incorporate aspects from real life sensory awareness and its digital counterpart. In the exterior part of the installation, we will install columns, where people can experience nature. Every sensory input will be real and natural without any manipulation. In the interior part of "senses reconnected" we give the viewer the opportunity to give an input into the system which can be manifested into other outputs at the different stations. Allowing the participant the option to change and alter one persons previous input into a completely different output. Looking at things through a screen bring to question what information has been changed or remade, has it been modified for our benefit or to work against us. Our senses could be cheated or confused. The question arises "what is real and what isn't?" So be aware of manipulation.
by Justin Logue