Reise zurück in die Zeit des Rock'n Roll  und dem kultigen Lebensstil der 50er Jahre gefällig?! Im The Chilling Bull in Schorndorf ist das möglich. Im stilvoll eingerichteten 50er-Jahre-Diner aus den USA kann man echte amerikanische Küche genießen.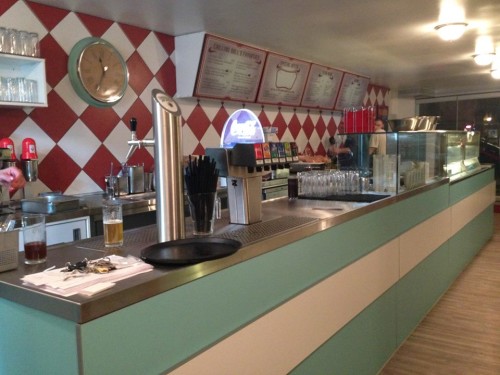 Bei den Gerichten wird großer Wert auf Qualität gelegt. Aus hochwertigen Produkten werden die Speisen nach original amerikanischen Rezepten immer frisch zubereitet. Neben gegrillten Beef-, Chicken- und Bison-Burgern werden Chili, Chicken-Wings, Spare-Ribs, Hot Dogs, knackige Salate, feine Milchshakes sowie original amerikanische Bier- & Softdrink-Spezialitäten angboten.
Wir bedanken uns beim The Chilling Bull für Drehlocation und Catering. Gerne schauen wir mal wieder auf eine kulinarische Zeitreise vorbei!