Letzt Woche fand der Filmdreh für unsere erste Spielstation im VFX-Studio der Hochschule der Medien statt. Dabei standen wir nicht nur vor sondern auch hinter der Kamera.
The film team, last week, filmed the footage for the Filmspiel. We were working in the VFX studio with two-dimensional set pieces built by the team. We wanted minimalism so the viewer has enough information to understand the situation, but not so much that they are too overwhelmed with the background to focus on the plot of the game.
The Film team filmed three different scenes, each with two outcomes based on the player's decisions. The first scene takes place in a supermarket at checkout where the player is given the option to let the person behind them go before or to keep their place in line. The second scene is at a party later that day. The people at the party are playing Musical Chairs; the player must decide whether or not to take the last stool. In the third scene, the player must decide between getting in a car with his drunken friends, or to walk home.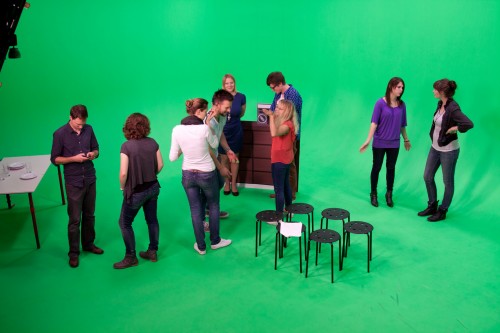 Filming, we had several jobs filled mostly by members of the INDI|VIRTUALITY team as well as actors also studying in Stuttgart. Filming was a entertaining for everyone involved. While we took the task seriously and worked very hard throughout the process, the environment was relaxed and we had a lot of fun while we were working. Everyone on set got along quite well and enjoyed working together. By the end of the day, we were all very tired, but very happy with what we had produced.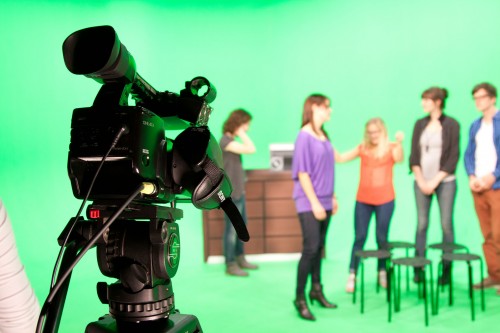 Erica Hitzman
*mehr Bilder gibt es aus unsere Facebook-Seite:  https://www.facebook.com/HdM.Studioproduktion.Event.Media  *