Bei Raumwelten Digital am Mittwoch der 18. November, zwischen 14:00 und 17:00 Uhr präsentieren junge Unternehmen, Initiativen und Hochschulen aus Deutschland neue Ansätze und Geschäftsmodelle im Kontext von Architektur und Szenografie, digitalen und immersiven Medien, sowie analog-digitalen Anwendungen. Der Live-Stream wird aus dem Studio im Kunstzentrum Karlskaserne gesendet.
mit:
Georg Fuhrmann (Lightshape, Stuttgart)
Willy Löbl & Maximilian Pfisterer (Frischvergiftung, Stuttgart)
Laura P. Spinadel (Urban Menus, Wien)
Lukas Münter, Moritz Stuhlfauth, Sophie Kergaßner "Somnium – Modular Dreams" (Hochschule der Medien Stuttgart, Event Media)
Christian Schlaeffer (Staatstheater Augsburg)
Steffen Armbruster (usomo, Berlin)
Worum geht es bei Somnium – Modular Dreams?
Lukas Münter; Moritz Stuhlfauth und Sophie Kergaßner sind die Referent*innen. Sie sprechen für das Team von "Somnium – Modular Dreams", namentlich: Benjamin Hanke; Falko Gross, Jan Hansen, Jessica Schlaht, Kim Kaspers, Mareike Franzen, Nicole Grzesiek, Nina Hornung, Robert Samuel, Valentina Knoll, Tanja Ernst.
We are dreaming. Dreams are a way to our subconscious, they are unsteady.
Somnium – Modular Dreams presents an interactive object created by students at Stuttgart Media University that displays our dreams visually, audibly, with atmosphere and with light.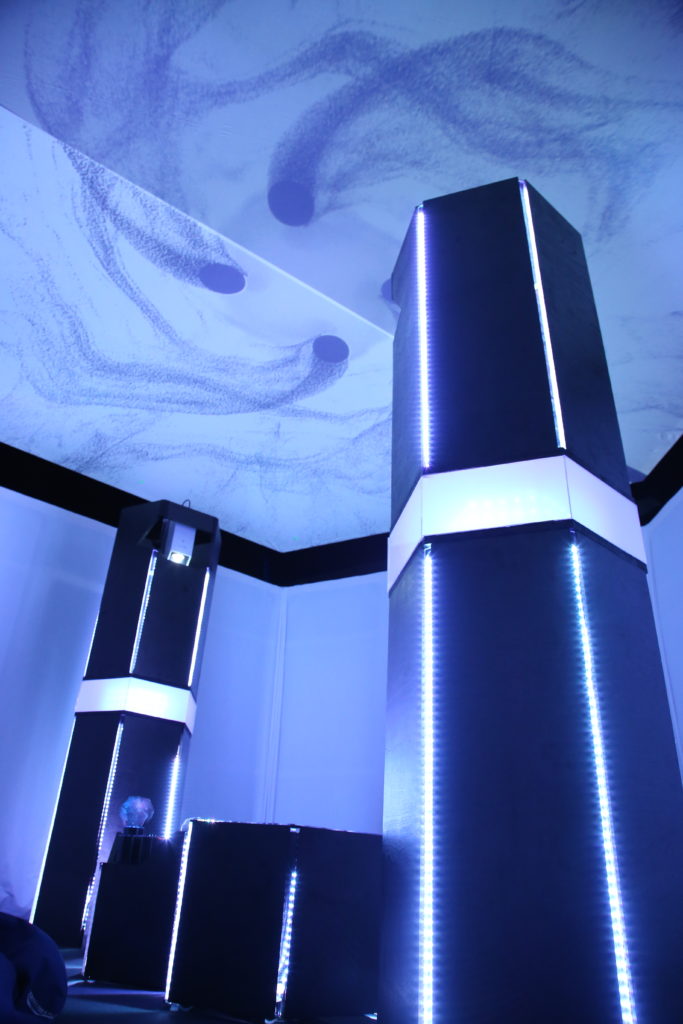 "We will start our presentation with a virtual tour. Lukas Münter, our director, will perform the interaction for you and guide you through the process. Afterwards he will give you insights into the conceptual design of our project. What is the fundamental idea behind it? Why did we choose to present Somnium in the form of a construction kit? How is the story told?
After this Moritz Stuhlfauth, head of media engineering and programming, will overview the technical aspects of our installation. What parts does the system consist of? How is the atmospheric light generated? What is behind or rather inside the modules?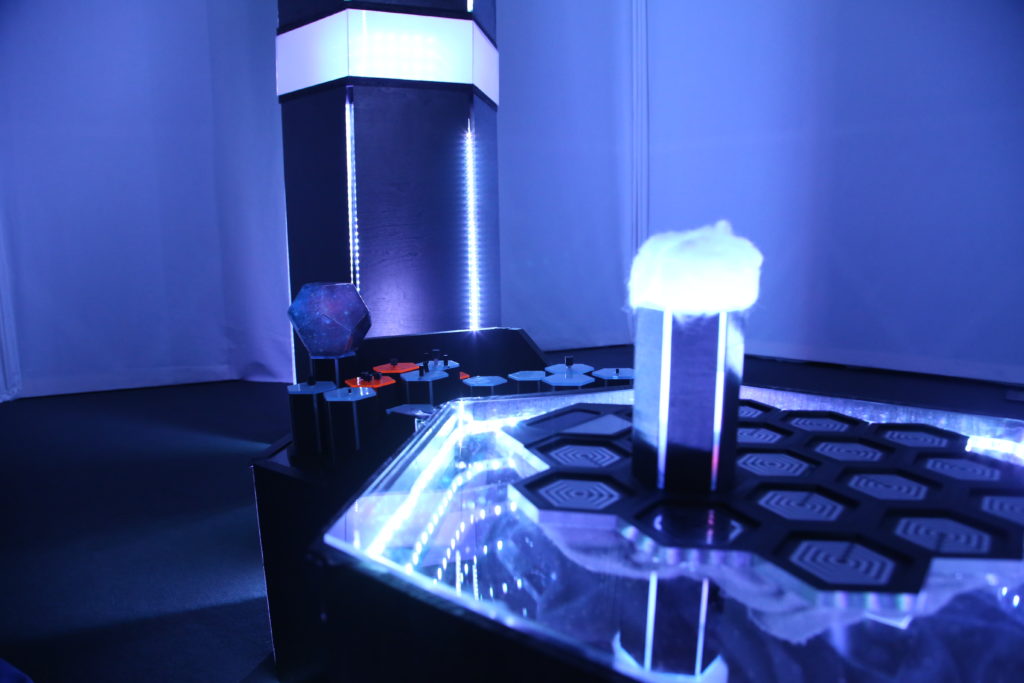 Finally, Sophie Kergaßner, head of animation and part of the media engineering and programming department, will talk about the creation of the dreamworlds. How do the videos and animated contents play together? How does the sound support the stories?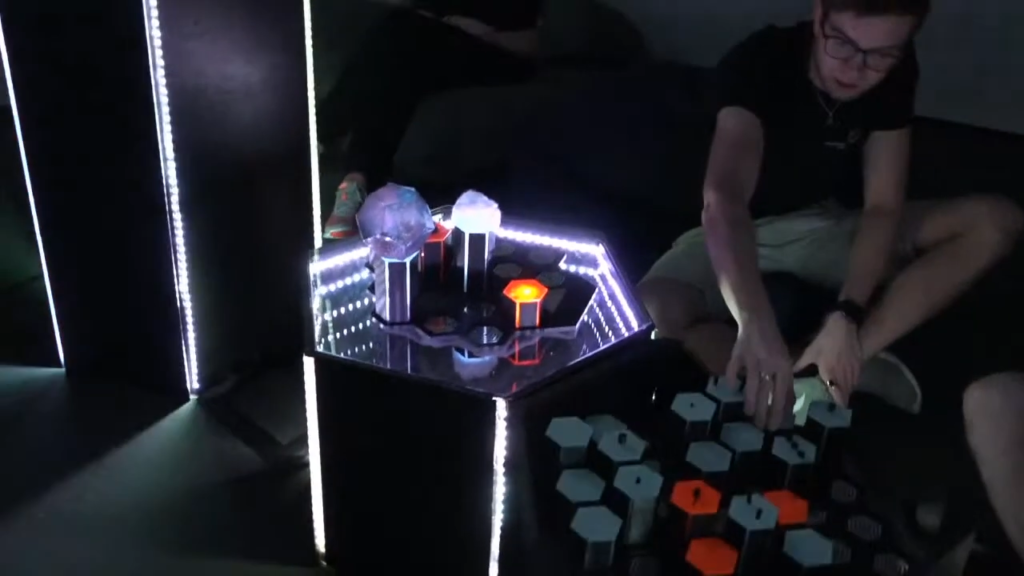 These topics will, amongst other things, mainly be the topic of our presentation. With the virtual tour at the beginning we hope to give you a sense of what the experience would be like if you could visit our installation physically, even though it will not be quite the same.
We are looking forward to seeing you!
The presentation will be held in English." Luckas Münter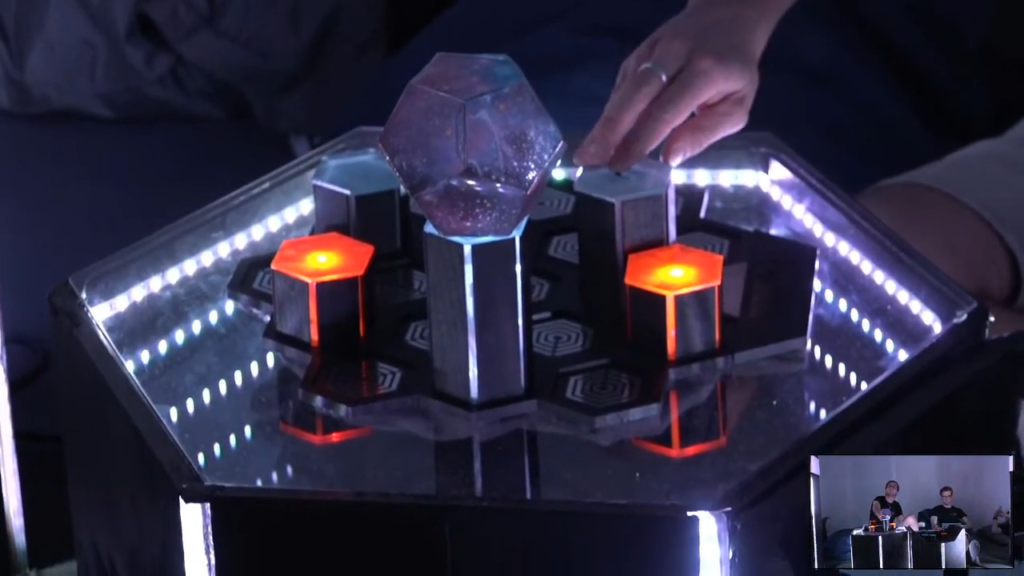 Beitrag von Ursula Drees